Dress up your wedding with bespoke bridal pieces. Head over to The Langham, Hong Kong for this inaugural Rock the Veil by Couture Rocks showcase on 10 June 2015. The event, organised jointly with Hatton Studios, will showcase the bling over an afternoon tea.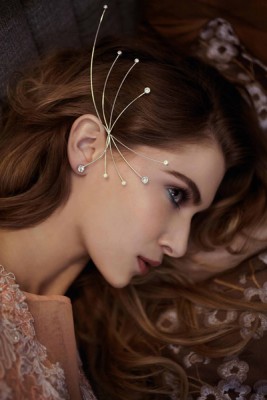 The invite-only event will present the creations from eight resident Hatton Studios jewellers paired with the couture creations of bridal designer Noel Chu. Christie Simpson has also styled these creations together in a photographic display that will be available for public viewing from 11 – 17 June 2015. Guests can meet the designers while enjoying the traditional English afternoon tea first served nearly a century and a half ago at The Langham London.
For wedding enquiries, please call 2378 9347 or email tlhkg.banquet@langhamhotels.com. Guests looking to make afternoon tea reservations should dial 2132 7898 or email tlhkg.palm.court@langhamhotels.com.