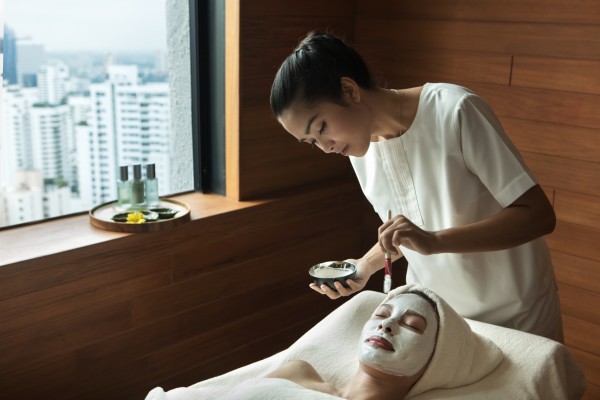 Enjoy the most luxurious and life-changing wellness retreats right in your city.
---
A recent survey done in the US revealed that hassles associated with flying, such as flight delays, cancellations, security lines and checked-bag fees have reduced domestic plane trips by a staggering 38 million in 2013. This perhaps has prompted the rise of holidays which provide guests with a day or two to relax, recharge, all within close vicinity to their current addresses. It allows travellers to avoid all travel-related stress. We trawl the world's most cosmopolitan cities for luxurious wellness retreats nearly at their residents' doorsteps to find the best for overall wellness, superb nutrition and optimal fitness.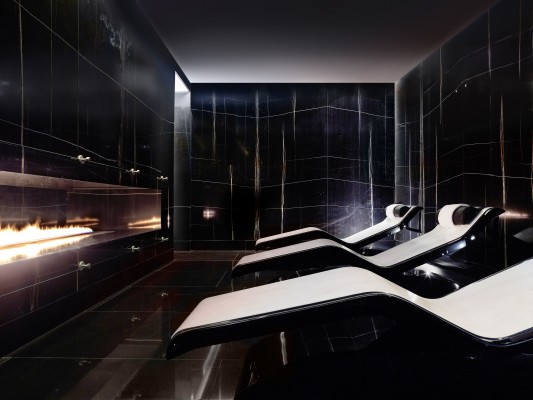 Best for Overall Wellness
The Location: Right in the heart of London, within close proximity to main streets like the St Pancras Station, Liverpool Street, the Victoria Station and 41mi from the furthest airport – the Stansted Airport – is the ESPA Life at Corinthia at the Corinthia Hotel London.
The Amenities: ESPA's extensive spa facilities span 35,000sq ft over four floors. These include decadent yet healthy cuisine served in their Spa Lounge, sleep pods, an amphitheatre sauna, experience showers, luxurious changing rooms with heat experiences, a dedicated Nail Studio and Daniel Galvin hair salon. Its repertoire of programmes includes a sleep clinic that was held in May.
Star Struck: Celebrities like Beyoncé, Jay-Z, George Clooney, Rihanna and Kanye West have reportedly been guests at this hotel.
Must Try: The Optimum Wellness Experience (about US$1,625), crafted by ESPA Life at Corinthia together with Viva Mayr. This full-day experience will begin with a personal training session, naturopathy consultation and Functional Medicine Test, followed by a personalised Osteopathy session and 2h of personalised treatments.
Luxurious Treats: After achieving a newly svelte silhouette, treat your tresses to the salon's Ultimate Make-Over Room (about US$257 per hour), a world first, designed for visiting celebrities to have the utmost privacy while being made over.
Best Gourmet Cuisine
The Location: Sitting on 750ft of pristine beach in the city of Miami, the Canyon Ranch Hotel & Spa offers limitless views, beachfront dining and quick access to the South Beach and Miami.
The Amenities: The facilities include spa treatments and fitness classes like beach conditioning, a boxer's workout and Buff Ballet Booty (US$250 for 80min long customised fitness programmes). They also offer healing energy therapies, life management and nutrition education, skin care and salon services and off-site outdoor activities. Of these we recommend trying the Canyon Ranch Massage, paired with fun activities like dance lessons, Pilates, rock wall climbing or golfing, kayaking and surfing off-site.
Star Struck: Canyon Ranch Miami has been visited by Mickey Rourke.
Must Try: The range of gourmet meals available at the Ranch, such as the Poached Eggs Benedict with Creole Sauce, Florida Grouper or Grass-Fed Tenderloin (up to US$35). The menus contain nutritional information and can also be tailored to suit your dietary preferences. Pair your dinner with traditional cocktails using organic spirits or the highest quality sustainable and biodynamic wines, beers and spirits.
Luxurious Treats: Indulge in the Aquavana Experience, where contrasting temperatures in the various stations will help to improve circulation and lymphatic drainage. Start with the open-air rooftop HydroSpa with panoramic views of the Atlantic Ocean, and then alternate between hot and cold, ending in a trip to the Igloo to cool the lungs and blood from within.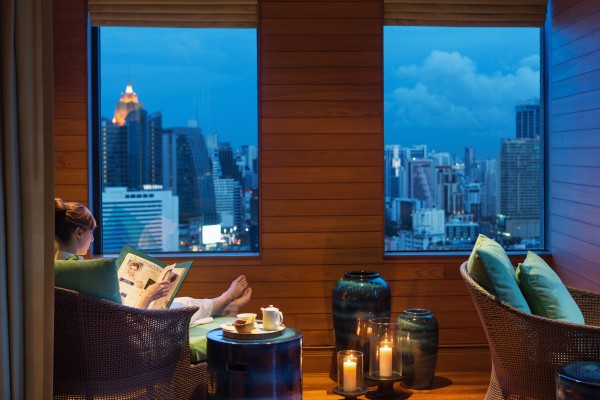 Curbing Addictions
The Location: The Pacific City Club is located on the top three floors of the Two Pacific Places in Bangkok, Thailand. On the 30th floor lies the Six Senses Spa, providing panoramic views of the city and indulgent spa treatments.
The Amenities: They include a steam room, sauna, ice showers, a menu of massages, beauty treatments, spa rituals, facials and personal training. Of note is the 90min Biologique Recherche Facial and the 90min Six Senses Signature Massage.
Star Struck: The spa has welcomed visiting practitioner Victoria Brizio, who presented the Aroma Crystal and Chakra Balancing and the Chi and Pressure Point Balancing treatments.
Must Try: The 7-day Stop Smoking customised programme (about US$1,853) will begin with an in-depth wellness consultation with the Naturopathic doctor. Overcome the cravings and curb the habit with a holistic programme of Ayurvedic therapies, yoga, cleanses, pressure point work and counselling sessions. Treatments include an Indian head massage, a Yogic colon cleansing, two Ayurvedic massages, wellness lunches and Chinese laser ear stimulation.
Luxurious Treats: Try the signature Six Senses massages, facials, and wraps or the 90min Lissant anti-stress facial treatment (about US$119). This is rich in Omega 3, silk protein and hyaluronic acid and with rapid pulsations, it helps to restructure the face.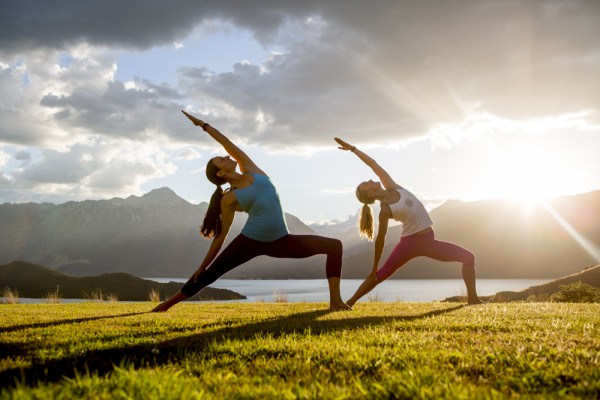 Adventurous Retreats
The Location: Within 30mi of Queenstown, New Zealand, lies a wellness retreat, the 8.4ha Aro Hā. Here, the idea is to create a regimented schedule for all guests to indulge in Vinyasa yoga, hiking, a therapeutic massage, strength training and food for detoxing. The facility is designed for group interaction where all the guests train, play and eat together.
The Amenities: Expect ecological accommodation, with recycled timbers, woven natural dyed blankets and New Zealand wool floor rugs. Other amenities include a spa with two saunas, cooling bed, plunge pool and outdoor hot tub.
Star Struck: The country's Deputy Prime Minister Hon Bill English visited the resort when it first opened.
Must Try: The five-day, four-night Heli Ski Wellness programme (US$5,808 with stay in a Private Eco Suite) will strengthen your immunity in winter. Exclusive to 10 guests who can heli-ski in New Zealand's Southern Alps, hike in World Heritage surrounds, with the support of a team of wellness professionals. The itinerary will also include a cleansing diet, restorative yoga and nutrient dense lunches to help improve your mood, prolong weight loss and relieve depression.
Luxurious Treats: Dine on the finest cuisine, where Paleo, raw and vegan recipes are transformed by the kitchen staff into gourmet and delectable cuisine. The nutrient-dense, fresh produce are grown from the resort's own permaculture gardens. After the hiking and strength training, perhaps what would truly be luxurious is the therapeutic massages, which have lulled guests into a slumber.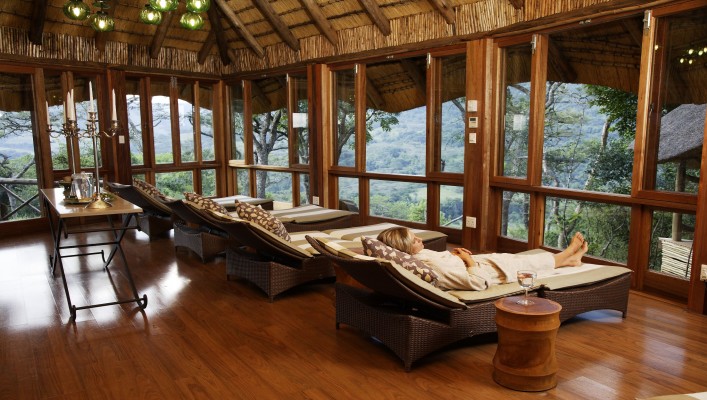 Beyond the City
We couldn't resist adding in these retreats, which are further away from the city centre, but truly indulgent and pampering. In South Africa (about US$19,000) with Absolute Travel  enjoy rejuvenating spa treatments at Karkloof Spa (pictured above), sampling local organic foods, yoga, viewing impressive salt pans and learning about medicinal healing.
Winter retreats just for ladies are available at Snow Goddess Retreats. They'll enjoy seven days of accommodation (up to US$3,495 per person) at the Charming Goddess Lodge in Hakuba, Japan, about 5h from Narita Airport. The package also includes five-day all-mountain ski pass, three restorative yoga sessions, two visits to rejuvenating onsens and custom-blended spa toiletries.
If you're in the need of a pick-me-up, enrol in the Beauty Programme at the award-winning Clinique La Prairie in Montreux, 56mi away from Geneva, Switzerland. Six nights of pampering will guarantee a more relaxed, energised and dare we say it, more gorgeous self. The programme (reportedly priced at US$17,845) includes group fitness and aquagym classes, a personal training session and consultation at the Centre for Aesthetic Medicine and the Beautymed Centre. As your add-on, we recommend the Toning Face & Body treatment. Other supplementary treatments include the Cellular Meso Cure, which reduces and aids in preventing wrinkles, a fractional laser treatment or a thermage treatment to stimulate collagen for firmer and more youthful skin.
Hidden in 22ha of gardens and pristine coffee plantations, MesaStila  in Losari Village in Central Java, Indonesia, offers a welcome respite from the city. A 2h drive from the three main Indonesian airports, the resort was awarded the Best Destination Spa Indonesia in the 2012 World Luxury Spa Awards and offers a range of retreats for urban dwellers to enjoy. These are infused with fitness-focused classes, hammam and spa treatments, and local and organic Javanese cuisine. Try the best of this in the seven-night Destress & Indulgence Retreat in the five-bedroom Bella Vista Villa (US$15,150). The retreat will encompass all meals, wellness activities, a daily massage, a Tui Na facial and harmonic healing.  Alternate activities include a rice farming experience (price starts from US$50), where guests can help process the rice seedlings, cultivate the land, plant the rice or maintain the rice paddies. We recommend watching the sunrise or sunset at Borobudur Temple, the world's largest Buddhist Temple in a private guided tour (price starts from US$175).