Michelin-starred dining paired with sustainably sourced ingredients for indulgent yet guilt-free cuisine
---
Feast on some top-grade nosh in Michelin-starred restaurants that may also have found their way to the World's Top 50 Restaurants list by San Pellegrino by virtue of their culinary excellence. Pair this with organic, locally and sustainably sourced ingredients for a truly winning combination of eco-friendly gourmet cuisine.
Azurmendi, Biscay, Spain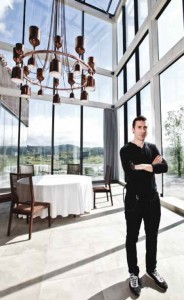 Winning the accolade of the Sustainable Restaurant Award 2014 from the World's 50 Best Restaurants from San Pellegrino is the three Michelin-starred Azurmendi. Helmed by Chef Eneko Atxa, the restaurant is powered by renewable energy, while the waste generated is carefully recycled. Rainwater is harvested, and the facilities are heated and cooled via geothermal energy. In addition, Azurmendi engages local suppliers and producers for their ingredients and also works together with a research centre in the hopes of recovering lost varieties of indigenous vegetables to help fight plagues naturally. Currently, the team has succeeded in preserving 36 varieties that were likely to become extinct. Perhaps the best embodiment of their commitment to sustainability is the façade itself, where the roof comprises both a vegetable garden and a greenhouse.
Guests can feast on a menu of scientific wizardry, using innovative cooking methods like ultrasound to produce amazing dishes. Of particular note is the truffled egg, where the yolk has been infused with a truffle consommé and the egg is cooked from the inside. It's perfectly paired with a cornet with potato and truffles. Try also the lightly barbecued lobster served with a tapenade of olives and anchovies. Pair dishes from the 10-course menu (about US$216) with locally grown wine cultivated from more than 40ha of vineyards of Hondarrabi Zuri Zerratia and Zuri varieties that are spread out over six towns in Biscay.
Belmond Le Manoir aux Quat'Saisons, Oxford, UK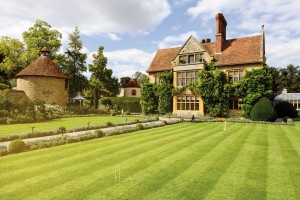 The restaurant, which has maintained its two Michelin star status for 25 years, has adopted several ethical and sustainable policies. For the successful incorporation of these policies, Belmond Le Manoir aux Quat'Saisons has won the Sustainable Hotel Restaurant of the Year in the Sustainable Restaurant Awards in 2014. They pride themselves on using Marine Stewardship Council-approved suppliers, where fish are not used during the spawning season and they must be caught be sustainable, ethical methods for each species. Eggs and meat must either be free-range or organic, while 30 per cent of the cheese is produced locally and the rest are sourced from within Europe. For the daily operations, the restaurant has implemented initiatives like can crushing, fat waste crushing and a new IPTV system that reduces the printing of internal brochures.
Try the best of the menu in the Notre Menu Découverte (about US$263) which includes a salmon confit paired with elderflower, garden radish and yuzu cream or a roasted fillet of Aberdeen Angus beef complemented by braised Jacob's ladder, watercress, wild mushrooms and red wine essence.
Il Convivio Troiani, Rome, Italy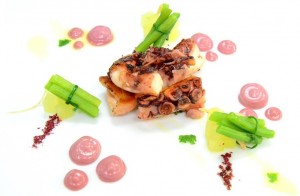 It's the first Michelin-starred restaurant in Italy that has been certified by the Conosci il tuo pasto (or Know Your Meal), which is the standard of the internationally credited Mediterranean Institute of Certification. This means that Il Convivio Troiani prioritises raw materials which are certified to be Protected Designations of Origin, Protected Geographical Indications and organic products. Ingredients are also sourced from sustainable food chains. Their efforts have won them the highest recognition possible, the three cockerels.
Sample their Grand Tasting Menu (about US$264 with wine pairing), featuring a prawn cocktail with rocket salad, paired with crab mayonnaise, green peppers and wild strawberries or a red mullet in 'guazetto' style. Superb mains include the rolled rabbit done in porchetta style, and paired with grilled porcini mushrooms, peach chutney and greens. These are complemented with five glasses of wines, such as the Friulano (tocai – Friuli Venezia Giulia) 2011 Schiopetto and the 2007 MonteMaggiore Lazio rosso (aleatico) Occhipinti.
Attica, Melbourne, Australia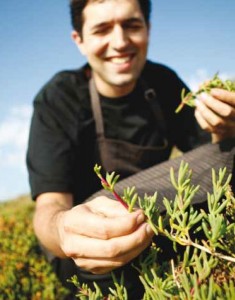 One of the hottest restaurants in Australia, a dinner reservation must be booked months in advance. Helmed by Chef Ben Shewry, this 3 Hat restaurant Attica has also won the accolade of the Best Restaurant in Australasia from the World's 50 Best Restaurants. The dining establishment has an urban garden in what used to be the staff parking lot, and it teems with holly flax, basil varieties, begonia plants and Osaka purple. The produce, mostly indigenous ingredients that cannot be replicated anywhere else in the world, is freshly caught, sometimes even foraged right from the beach or from the neighbouring woods or gardens by Chef Ben himself.
At time of print, the eight-course tasting menu consists of interesting names such as King George Whiting in Paperbark, where the King George Whiting fish is wrapped in Paperbark and grilled over coals before being served with pearl oyster, green tomato juice and onion flowers. Similarly enshrouded is the snow crab within its blanket of sour sorrel leaves, balanced by a mandarin and buckwheat puree with floral notes from marigold flowers. These will be perfectly paired with carefully selected wines from around the world (with wine pairing, the tasting menu will cost about US$286). For a more intimate dining experience, book the 12-seater private dining room for dinners from Tuesday to Saturday.
Chambar Restaurant, Vancouver, Canada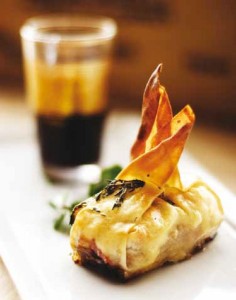 Having cooked for eminent celebrities like Mick Jagger, Prince, Bill Clinton among many others and apprenticing at two Michelin-starred La Villa Lorraine, Chef Nico Schuermans' latest foray is at the Chambar Restaurant, which became carbon neutral in 2011. They did this by composting, which reduced 8,882kg of garbage and almost 12.3t of emissions, using 100 per cent post consumer waste paper that contains no chlorine. Additionally, only biodegradable ingredients are found in their cleaning products.
More importantly, all the seafood featured on their menus are ocean-friendly, Ocean Wise-approved, while the other ingredients are sourced from local suppliers. We recommend trying the 10oz L'entrecote Brasserie (about US$42), a pepper rubbed Okanagan Angus ribeye cut served with charred shallots, pomme anna and a fine herb béarnaise. Larger groups of 12 or more can try the Set Menu (about US$65) that includes courses like a spiced foie gras terrine with port reduction, kriek granita and a truffled brioche French toast. For the second course, opt for either the abovementioned L'entrecote Brasserie or the sustainably sourced halibut paired with ajo blanco, pancetta, beetroot salad, capers, meyer lemon and a sultana tapenade and roasted almonds. End the meal with a celebratory bottle of 2003 Dom Perignon Pinot Noir/Chard champagne (about US$269).
Chez Panisse, California, USA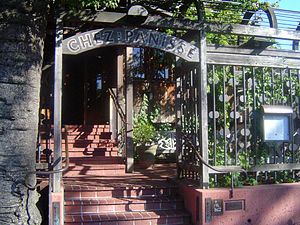 The one Michelin-star Chez Panisse is renowned for its sustainably sourced food. Executive Chef Alice Waters and her partners at Chez Panisse are convinced that the best-tasting food must be organically and locally grown. Furthermore, these must be harvested in ecologically sound ways to benefit future generations. Located in Berkeley, California, this dining establishment invites its patrons to sample its best cuisine plucked and caught right from the garden, the branch and right from the sea. To this end, Chez Panisse has established a network of likeminded suppliers like Heath Ceramics, Bob Cannard, an organic farmer and Kermit Lynch Wine Merchant, all of whom are located right in the restaurant's surroundings. They have also established the Edible Schoolyard Project to educate children on food systems and eventually provide all students with a free, nutritious and organic lunch.
It offers a three to four-course menu, which changes daily and starts from US$65 up to US$100 on Fridays and Saturdays. The signature dish that reportedly still tastes exactly the same when it was first introduced 28 years ago, is the baked crumbly French-style goat cheese served with baby lettuces. Guests might also be able to taste the pastured Peking duck cooked two ways, complemented with green olives, meyer lemon, wilted fenugreek leaves and braised turnips. Complete your meal with a truly rare vintage – the 2004 La Tâche, Domaine de la Romanée-Conti (about US$1,800 per half bottle). 
Narisawa, Tokyo, Japan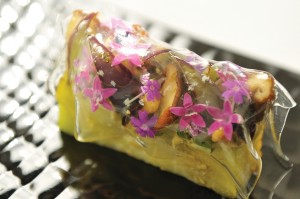 This much-loved dining establishment Narisawa Yoshihiro has been on the World's Top 50 restaurants for six out of 11 years of its tenure, and is also accredited with two Michelin stars. In 2013, attention was given not just to the spectacular cuisine, but the restaurant's sustainable efforts, and was awarded the accolade of the Sustainable Restaurant Award 2013. Run by Narisawa Yoshihiro, he orders his ingredients directly from reliable producers and sustainable farmland across his native Japan. Additionally, he's working on regenerating forests, conserving Japan's natural environment and preserving native species for the next generation. In the Global Sustainable Restaurant Association's Sustainability Survey, the restaurant was lauded for its sourcing, scoring 94 per cent for environmentally positive farming, ethical meat and dairy and fair trade, which are efficiently delivered from the producers to the restaurant. According to the survey, the restaurant has also implemented monitoring and reduction strategies for water and electricity.
The 10-course tasting menu (about US$197) will replicate nature's landscapes, as in the case of the amuse bouche, which might be a Japanese forest in the winter. The dish would include a deep fried burdock root, bitter Ishikawa herbs, okura snow, bamboo charcoal and a daikon snowman. The menu might also include signature dishes such as the soil soup, with sautéed burdock root and soil, or a deep fried fugu (pufferfish). These will be expertly paired with the finest Japanese wines and sake, for a truly unforgettable and quintessentially Japanese dinner.
Pimalai Resort and Spa, Krabi, Thailand
Pimalai Resort and Spa sources vegetables, fruits and herbs from their Rim Ping organic farm that's located along the banks of the Ping River, where the rich farm soil and highest quality irrigation water is used to grow the crops. Try the best of such organic produce, farmed by locals, at the Spice 'N' Rice Thai Restaurant, set within a landscaped garden. Additionally, the kitchen gas ranges were chosen for their low-energy consumption and high performance, while the appliances are kept clean and dreg-free. Guests in search of a different dining experience can arrange for a private dinner (about US$297) on the beachfront, with views of the five islands of Koh Haa and the Andaman Sea.